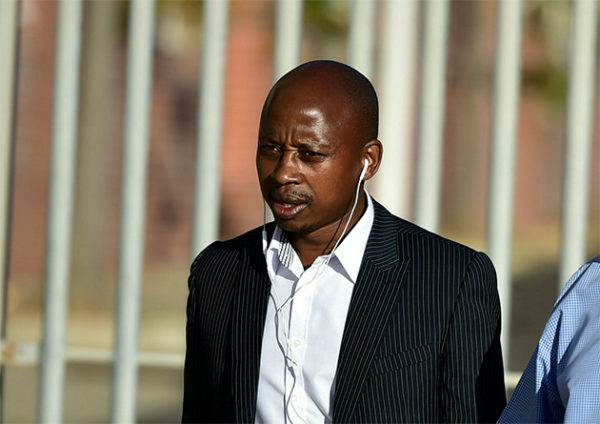 Some of SA's top judges have requested for a retraction of former ANC youth leader's remarks, in person of Andile Lungisa.
In his remarks, he said his case was not decided on a fair ground because of political pressure and affiliation.
Lungisa is currently on a two-year sentence in the North End Prison in Port Elizabeth, after he was convicted of assault.
His conviction comes after he smashed a glass water jug on a DA's councilor's head during a heated council meeting back in 2016.
He is currently waiting for the decision of a court for the acceptance of his bail application to appeal his sentence filed at the Constitutional Court.
On Friday, a decision should be expected.
"These allusive and false remarks, which undermine the integrity of the judiciary and judicial independence and constitute contempt of court and crimen injuria offences, are reported to have been made when Mr Lungisa handed himself over to authorities at the North End Prison in Port Elizabeth to begin serving his two-year sentence following a conviction on charges of assault with intent to do grievous bodily harm," read a statement from the office of the chief justice.
The office of the chief justice said any criticism made against the judiciary should be on a fair ground and made in "good" faith.
"More importantly, such criticism should be specific and clear. Efforts to discredit the judiciary by levelling allegations of corruption against the judiciary as a whole or against individual judges without proof, or seeking to allude to an alignment between individual judges and political figures or roleplayers without any further substantiation, must be condemned," it said.
"In those instances where judges are believed to have conducted themselves unethically or unlawfully, other arms of the state, entities or members of the public should make use of the structures set up to address such concerns, and report them to the Judicial Conduct Committee of the Judicial Service Commission and relevant law enforcement agencies."