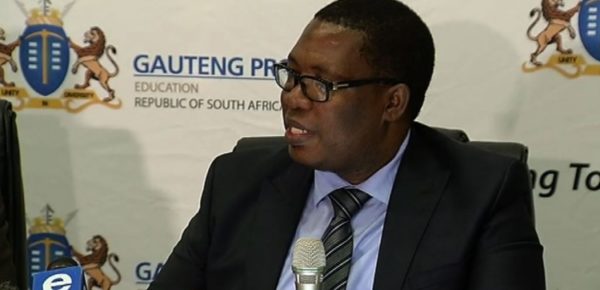 Gauteng Education MEC – Panyaza Lesufi has offered a week to Grade 1 and 8 parents to accept or decline placement for their children.
Lesufi has rendered an update about the 2021 academic calendar applications.
During his briefing, the MEC mentioned that more schools should be developed in the province in order to meet up with the demand.
Lesufi further said schools are just blending in to the new paradigm the COVID-19 has created.
"We had to put two systems in one. For example, you accelerate the test marks, your assignments, your project marks just in case we have a second wave and can't write exams, we will use that to say you have passed or you have not."
Lesufi said he is expecting the stabilisation of the curriculum in two years.
The MEC also disclosed that about 5 percent of learners are yet to return to school.
"To be quite frank, COVID exposed us. It really brought the realities of inequalities again, to say after 27 years we thought we have moved but we haven't moved enough," the MEC said.