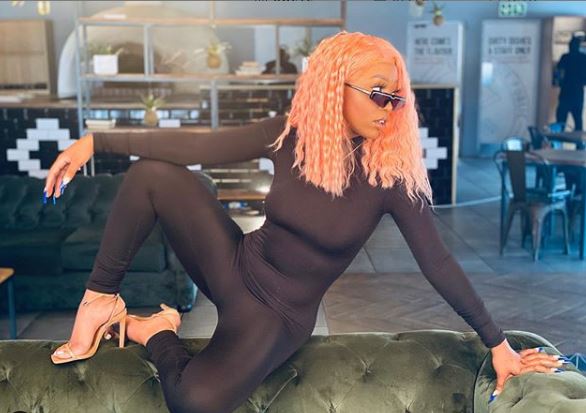 Kamo Mphela spilled the beans at the latest episode of Podcast and Chill with Mac G.
She was a guest on that show and many were shocked at all she said at the show.
Kamo shared some juicy information about herself.
In the interview, Mac G revealed that he and Kamo go way back because his father used to work at YFM with Mac G.
According to Kamo, she wants to try as much as possible to make her name and fame because things like this does not last long.
She said: The fame doesn't last that long so you have to make the most of it while you still have time. That's what people don't understand. It's not a lifetime thing unless you are legendary."
Kamo added: "Cassper is still the biggest artist but he still has to convince people that he is the best. I don't want to go through that personally. There's only so much you can do in your own country. Fill Up was the biggest so what's next? It's easy to get to the top but it's hard to stay there."
In her words, she stated that she did not look up to any SA celebrity while growing up but she is a fan of Busiswa's performances.
She went further to say that she rose to fame when her biggest song, Jobe got a big hit.
"Jr met Jobe and after a video of me promoting the song went viral on Twitter they wanted me on the track. The song was already done and I put my vocals on it." She explains. "I didn't even know that the Jobe song had splits."
Kamo continued: "People trying to get you to sign contracts so that they can hold you down. I went through a couple of songs where I didn't get any money from them. Jobe is one of those.

"Jr wanted to sign me for three years. There was a bit of drama when I didn't want to sign the contract. That's why I'm not even on the Jobe music video."

She concluded: "I never signed to Major League. It's just an association signing. I'm signed to myself. I met Mojar League at Moja Cafe when they were performing. That was there the first time they saw me. The asked me to come into the studio and started doing gigs with them."