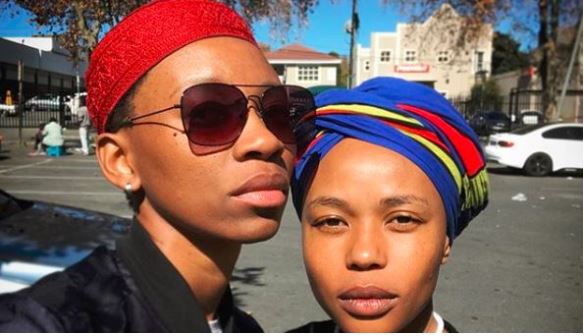 Thishiwe Ziqubu and Mandisa Nduna has officially decide to go path ways.
The news shock many of their fans as they felt that should not have been the next solution to whatever they might be facing in the relationship.
The former lovebirds were once all lovey-dovey all over social media and many of their of their fans wish they had such a relationship.
Well, it looks like things are not going well for the two as they conclude to split.
Thishiwe shocked fans when she took to Twitter to let the cat out of the bag. In a  Twitter post, she revealed that they called it quits a while ago.
"Beautiful people. Because you loved and supported us, we must let you know. Mandisa and I broke up a while back. It is a Love I will always treasure and honor, and all is good."
Mandisa replied to her post and wrote, "Thankful for it all. Sisonke nja yam( We are together buddy)
However, their relationship inspired many people, especially the LGBT community because they decided to go public with it and did not care about what homophobes had to say.
See tweet below: