On Friday, the Minister of Transport – Fikile Mbalula discussed about Alert Level 1 Regional and International Travel and the regulations that follow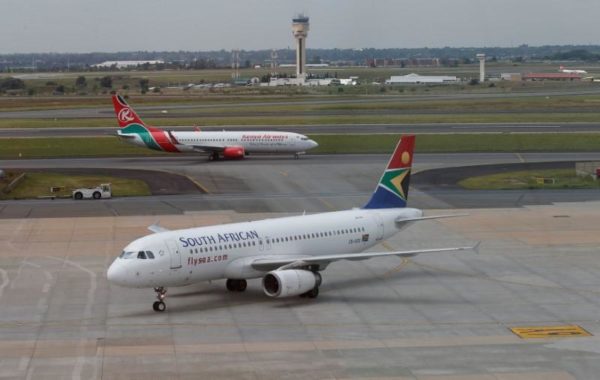 According to the announcement from President Cyril Ramaphosa, which is in compliance to the regulations issued by the Minister of COGTA – Dr Nkosazana Dlamini-Zuma; international travel have been permitted starting from 01 October 2020.
Here are what you should take note of, peradventure you are planning to travel out of the country or you have relatives who are planning to travel back into the country from various countries, then this is for you:
International Flights
The permission for international flight came into effect from 01 October 2020.
An Operator must not board any passenger who doesn't have a valid negative Polymerase Chain Reaction ("PCR") or a valid COVID-19 negative test certificate.
South African authorities have the right to verify the authenticity of presented PCR or COVID-19 test certificates.
Operators are given the permission to provide catering on-board, provided all risks are mitigated, both health and safety measures to curb the spread of COVID-19, including the provision of pre-packed meals.
Compliance Requirements Relating to Passengers
Passengers must put on their face masks throughout their flight and are only permitted to remove the face mask during emergencies. Social distancing must also be observed, including hand washing.
A child below two years old is exempted from putting on a face mask due to little children having smaller airways for breathing and the face mask could restrict their breathing.
An "immunity passport", "risk-free certificate" or "passport immunity" relating to COVID-19 won't be accepted.
International travel from countries who have been noted as high-risk for COVID-19 infections is prohibited, excluding business travel which will only be permitted upon approval of the Cabinet member responsible for Home Affairs.
Compliance Requirements Relating to Crew
Crew members must always put on face masks only when conducting a safety briefing and during an emergency.
An Operator must make sure the following mitigation measures for crew members: (i) conduct risk assessments to make sure crew members are properly fit before going out for travel duties and (ii) make sure crew members are under protection while on duty.
Now that you're familiar with international travel regulations, you should make sure to adhere to them and we will all help to curb the spread of COVID-19.
Safe travelling!