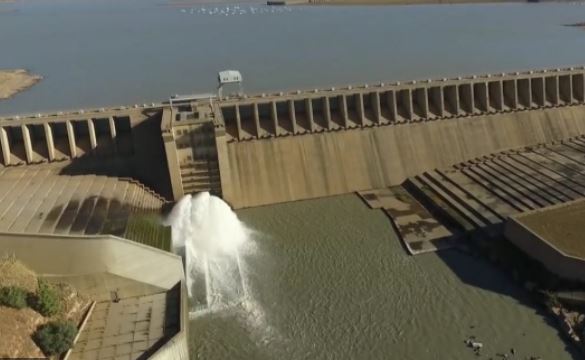 Despite Dam levels reaching the peak at 100% mark, the City of Cape Town (CoCT) is still calling on residents to save water.
For the first time since 2014, the biggest dam in Western Cape, Theewaterskloof Dam, is overflowing.
In 2017, there were threats of Day Zero- when the city will run dry.
Capetonians had no other choice than to adapt to new lifestyles as strict restrictions were imposed.
At the beginning of 2018, Day Zero was expected when the Theewaterskloof Dam was at 12% with the last 10% considered unusable.
However, the situation changed after rainfall became consistent, dams recovered, and consumption decreased.
"This has been possible due to the intensive whole of society effort to protect our available water supply before, during, and after the shock of Day Zero," said the city's Mayco member for Water and Waste, Xanthea Limberg.
However, Limberg indicated that full dams could send a message that water challenges were over, but the amount of rainfall this year is a little above average.