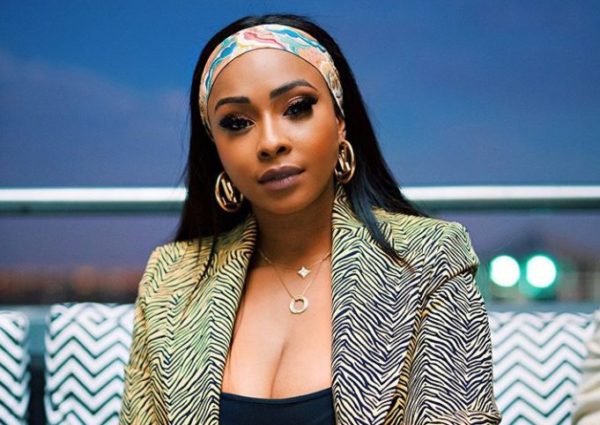 Boity Thulo has been rumoured to have taken in (pregnant) following some of the sensitive posts she made on social media today.
Boity is one celebrity that gets the attention of people no matter how little it can be.
Recall, she has been through the ringer when it comes to rumours about her and her love life.
Many had come out to claim that Boity might be in a romantic relationship with Maps Maponyane even though none of them have openly confirmed or denied the speculation.
The star was all over social media today posting various meals on her TL stating she is craving for peculiar food combinations.
Her tweets got the attention of many as she continues to retweet images of traditional South Africa food along with crying faces – indicating that she was having MAJOR cravings.
In her words, she had no intention of getting out of bed at that moment but once the cravings became even more intense, she mustered up the strength to go out and satisfy her appetite.
I'm thinking of getting out bed but is there really a reason for that? I doubt it.

— #OwnYourThrone👑 (@Boity) October 5, 2020
Boity managed to find a restaurant which offered some of her favourites including chicken feet and livers.
She later revealed it might be as a result of hangover that got her craving for different foods.
But her fans were not buying that as a tweep asked her straight out, "Ain't you pregnant, you're eating things my girl use to crave."
Boity responded with, "I'm not pregnant. I'm hungover."
I'm not pregnant. I'm hungover. 🙄🙄🙄🙄 https://t.co/pPXUszCJFd

— #OwnYourThrone👑 (@Boity) October 5, 2020
As the commented began to roll in, Boity took it a step further by indicating that she was beginning to get annoyed by the constant questions.
She said: "Can't believe some of y'all legitimately want to tell people when to have children. Le tsherane, maan. So weird."
Can't believe some of y'all legitimately want to tell people when to have children. Le tsherane, maan. So weird. 😕

— #OwnYourThrone👑 (@Boity) October 5, 2020