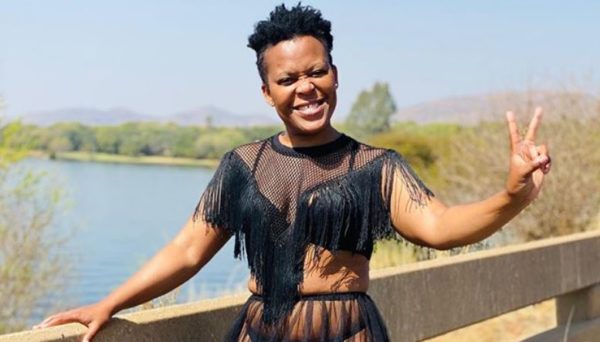 Zodwa Wabantu has once again been dragged following the post she shared on Instagram.
Although she meant no harm with the post, but many were offended by the post as they felt she took it too far.
Zodwa shared visuals of herself in a rather compromising situation.
She shared visuals of herself standing on top of a sink in a public restroom, urinating.
The reality star was dressed in a black lace ensemble, clearly ready for the club, Zodwa squatted on top of a sink basin where she claimed to be peeing.
She captioned the post with, "Let me pee. I got no time for queues."
View this post on Instagram
While others found it hilarious some felt it was completely in-keeping with her outrageous personality.
Others on the other hand felt that it was disrespecting public property and completely unacceptable.
One follower commented. "No man. This is completely classless. People will wash their hands der after."
Another social media user added, "Where do u draw the line. Even children know 2 not act lyk this. Even if u pretending, like really man sis." 
Zodwa is no stranger to showing off her body and her bold personality on social media.
Well, she care less about what people think of her as she continues to enjoy her life to the fullest.