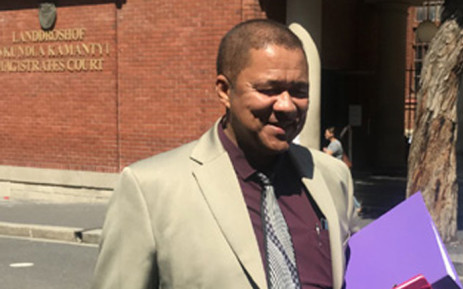 The man arrested in connection to the murder of top slain detective is set to return to court on Monday.
The former rugby player was accused of tracking Charl Kinnear's cellphone before his assassination.
Kinnear was shot dead outside his home in Bishop Lavis last month.
Zane Killian was arrested in Gauteng shortly after his murder.
He was charged with murder, conspiracy to commit murder, and the illegal interception of communication.
Before his death, Kinnear was part of the Anti-Gang Unit which investigates several cases linked to the criminal underworld.
It was heard that Kinnear was handling a sensitive investigation before his death.
He was laid to rest over the weekend.
His colleagues described him as one of the country's finest detectives.
Police Minister Bheki Cele, who was also at the funeral, said it was a huge loss and he would make sure no police officer rest till the circumstances surrounding his death is known.
Killian is expected to appear in the Bishop Lavis Magistrates Court.
However, the gunman who shot Kinnear and those who ordered his killing are yet to be arrested.