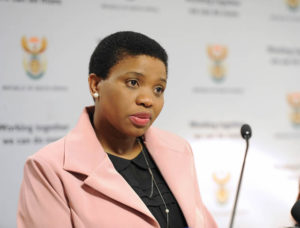 The merits of Nomgcobo Jiba's case is being assessed by the NPA's Investigating Directorate.
After the Mokgoro inquiry, Jiba was sacked as a senior prosecutor due to conclusions that she was not capable of handling the office.
"The intention is to look at the merits of that case in light of other revelations and other pieces of information that have been made available to us and to look at what charges are appropriate and who else should be appropriately joined in the matter."
"So the prosecution is not off the table. A decision has been made by a colleague that there is sufficient evidence to charge in a particular matter," said Head of the Directorate, Hermoine Cronje.
Jiba withdrew her court bid to be put back to her job position in the office.
Apparently, according to a letter written to the National Assembly, Jiba mentioned that she made the decision to continue with her life.