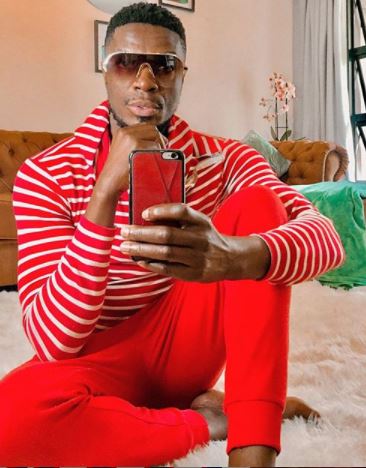 Aaron Moloisi has taken to his social media to remind fans that their real enemies are those closer to them.
The actor advised them to be very careful with who they tell their business matters .
Aaron stated that often times, the real enemy are in their circle as they should be reminded that not everyone in their circle acts in their best interests.
He warned people to be careful who they trust with their plans.
"Your biggest enemies are often right under your nose … careful who you share our plans and successes with."
"Your success ya ba hlantsa. Ngcisha abathakathi indaba zakho."
However, the actor had an encounter with a follower who felt her mother was her biggest enemy.
Aaron advised the following to sort things out with her mother.
"I wish you peace le mama hle … sort out your differences. Your mom can never be your enemy even if abatla (she wanted to). Modimo le badimo (God and the gods) will never allow that. Don't please baloi"
Aaron advised the follower to pray for her situation and against the evil forces behind her mother's behaviour.
"Sometimes the guilt of not raising you may manifests as jealousy. Meanwhile it's misdirected jealousy of those who raised you. She feels she can't be proud of raising you. You hold the key to that peace. Forgive yourself for low key being angry at her and let her know that you forgive her for being able to be there. Spread love o tla bona."