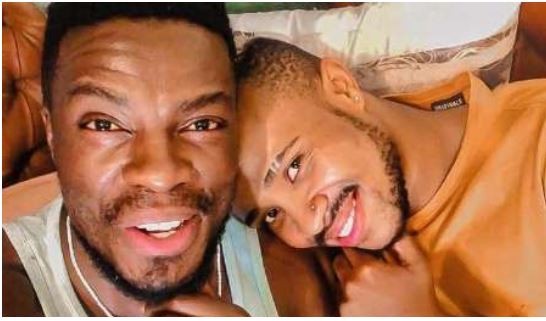 Aaron Moloisi has finally opened up to people that he is with Moja Love's Innocent Matijane.
According to him, it is official that he and Innocent are a "thing".
Aaron's post broke the internet as no one saw it coming.
Although, they kept their relationship off social media but they have finally out and do not care about what people think of them.
Before yesterday, many wonder why Aaron was not in a relationship as some felt he might be difficult for him to find love not knowing he already did.
Coming out as a couple meant a lot to both of them because has been linked to many females who many speculated were his partners but now it is boldly stating he is homosexual.
The duo reportedly met at the Moja Love studios, as the two of them work for the same company.
Innocent has lived his life, and continues to do so, as an openly gay man and he has finally introduced us to his female alter ego.
View this post on Instagram