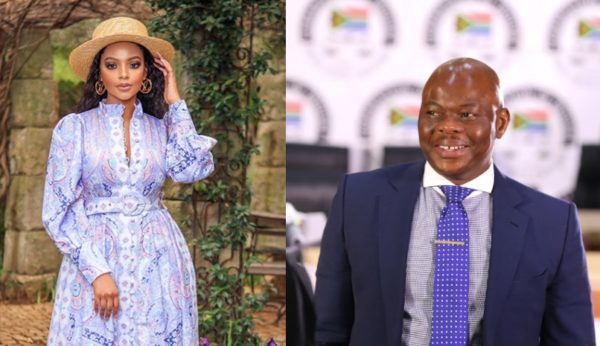 Mihlali Ndamase is reported to have dated popular high-profile politicians, businessman Edwin Sodi.
Upon reading this report, the beauty influencer shunned the report with an immediate effect.
Boity Thulo and Thuli Phlongo were also stated to have dated the man in a report published.
Reacting to the publication, the YouTuber says she's never met Edwin.
"A man I've never even met bawo," she said.
A man I've never even met bawo.

— Mihlali (@mihlalii_n) October 6, 2020
Mihlali goes on to say facts should be checked before publishing, as the fake report is annoying to her.
"Ngaske nithi fact check before releasing these lame articles, it's kinda annoying."
After spilling out her mind, she goes on to her friendly conversation on Twitter.
Ngaske nithi fact check before releasing these lame articles, it's kinda annoying.

— Mihlali (@mihlalii_n) October 6, 2020