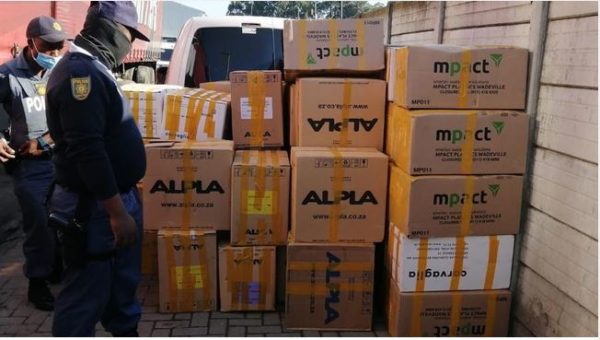 According to the Consumer Goods Council of SA (CGCSA), it mentioned that illegal trading is part of the largest threats to economic order and growth in the country.
Consumer Goods Council of SA (CGCSA) launched the illicit trade hotline.
The hotline was implemented so as to help the government, private sector, and civil society to come hand-in-hand to fight against illegal activity in the country.
After the temporary ban on the sale of cigarettes and alcohol, to help curb the spread of COVID-19, traders and other groups have raised concerns that an unexpected consequence may have been among the reasons for an increase in illicit trade of these products.
CGCSA head for the crime risk initiative Abraham Nelson, said:
"The toll-free number (0800014856) is one of the initiatives by CGCSA to protect its members from illicit or counterfeit manufacturing and trading of various product such as alcohol, cigarettes, food, pharmaceuticals and clothing."
"It also serves to protect consumers from non-compliant products," said Nelson.
President of the SA Informal Traders Alliance (Saita) Rosheda Muller, said:
"As the national voice of the thousands of informal traders, hawkers, spaza shop owners and home-based operators across all nine provinces in South Africa, we are calling on all informal traders across South Africa to report illicit goods."
"We strongly support this initiative. Illicit goods should have no space on our shelves and tables, not only because they are, in many respects, dangerous, but because they rob the country's ability to collect taxes which are used to support the lives of our people," said Muller.
"As Saita, we were very concerned to see the widespread sale of illicit tobacco and alcohol products during the Covid-19 lockdown, which were an inevitable result of the government's irrational ban."