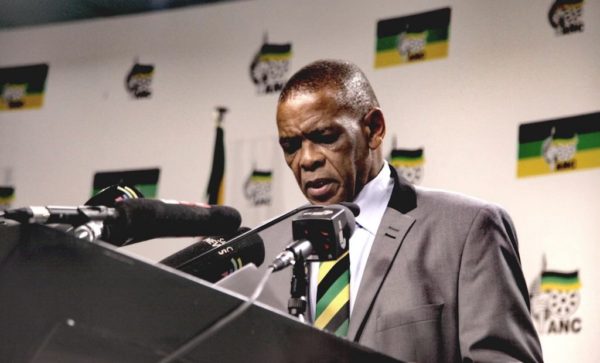 Specific ANC members from the Free State gathered themselves opposite Luthuli House to give support to the party's Secretary-General – Ace Magashule.
This is after rumours flee around earlier this week that an arrest warrant from Hawks has been issued for Magashule, which Hawks later denied.
His supporters said any arrest warrant is targeted at settling political scores.
"You will remember it was us in the ANC who came out to speak on a rumour that would have suggested that the secretary-general was going to be arrested and indeed the SG, together with his legal team have also come out in the open to clarify that there was no warrant of arrest. There was no need really for the ANC to still be making commentary on that matter because we felt that it was sufficiently resolved," said ANC spokesperson Pule Mabe.
The Directorate for Priority Crime Investigation explained the report as a malicious intent to sabotage the organisation's integrity.
However, former Free State Social Economic Development MEC – Mxolisi Dukwana said Magashule must pay attention to the music.
"He must face his time and answer to a number of other things. We might not be saying, "he is guilty" but surely he has to answer."
"Failure to act is actually an offence. If there are problems in moral decision-making processes, you must face the music," Dukwana said.