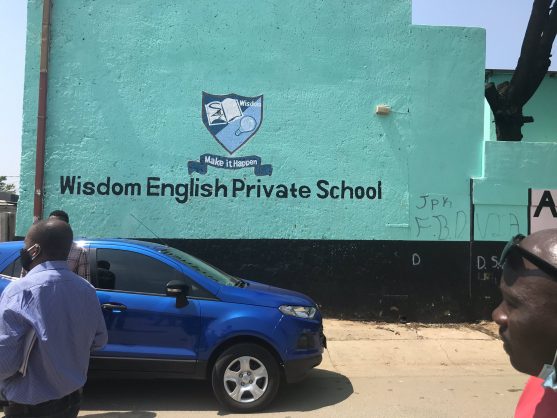 After reports went round that some schools were operating illegally, Gauteng Education MEC, Panyaza Lesufi joined an operation together with the police to fish out the illegal schools in the province.
Five unregistered schools were shut down in Ivory Park, Midrand on Thursday.
During the operation, 18 people at the schools, including the Wisdom English Private School and the Grace Christian Combined School were arrested by the police.
Lesufi warned that actions will be taken against illegal schools that do not posses the right documents.
"We are here to finalise what we have started. There are some schools that have operated in this area, we gave them an extension, to sort out their documents."
"Unfortunately, they've not done that so we've brought law enforcement agencies, we've brought the municipality, we've also brought our officials," he said.
"They are breaking every law that we have in the country."
"They don't have people who are properly documented in our country, they don't have municipal documents, the classrooms are not conducive for learning, they're not following the curriculum that we need and the infrastructure of the school is in a very bad state."
According to Ivory Park police station spokesperson, Captain Bernard Matimulane, among those arrested were two principals, who face charges of running unregistered schools and acting in violation of the Immigration Act 13 of 2002.
The other staff members were arrested for failing to produce the right passports or permits that gives them the license to teach in South Africa.
However, he indicated that the suspects could be released if they are able to produce the documents.
"Those who fail to produce evidence that they aren't in South Africa illegally will be detained and the matter will be dealt with in accordance with he law," he said.
@SAPoliceService arresting teachers who cannot produce passports or documents which show they are able to teach. pic.twitter.com/AFNi5G0iWn

— Sonri Naidoo (@SonriNaidoo) October 8, 2020