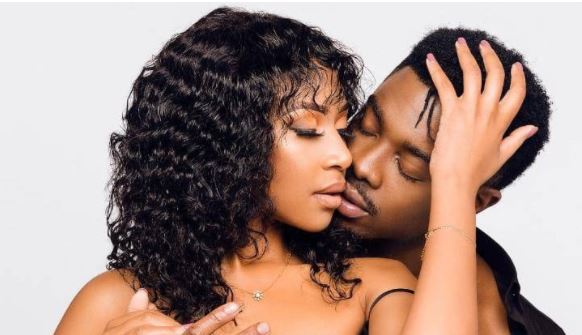 Blue Mbombo has decided to voice out on the allegation that she is in a relationship with Tino Chinyani.
This is following after the two were pictured together in a post which caught the attention of many of their fans and ever since the, she is yet to hear the end of it.
The two models shared some sultry nude photos and some were not having it at all.
Tino Chinyani revealed the arrival of his baby with actress Simphiwe Ngema and many flooded his TL with negative things.
It is understandable that the two are signed by the same modelling agency but Tino's caption meant a lot as it insinuated that they were a couple.
"You were made for me," captioned Tino as he shared the sexy snaps.
Many people wanted to know if he and Blue did actually date but the two of them chose to not address those rumours so they continued on till Blue decided to put them to rest.
When a social media user posted a meme that makes Blue feel like a jealous ex, Blue said these assumptions are wild as the photoshoot was innocent.
"Y'all stop this bulls**t honestly, it's annoying. Tino and I had a photoshoot together! A photoshoot!" Blue commented.
Check out some of the posts: