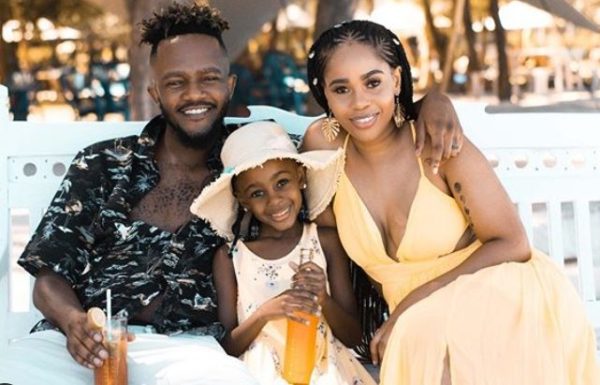 Kwesta is such a blessed man as his wife, Yolanda Vilakazi and daughter, Khai share the same birthday date.
Taking to social media, the rapper shared photos of his wife and daughter, captioned with:
"The bedroom is the studio and @khai.vilakazi is our first single, a monster of a song made to outlive us. We've been collaborating for 10 years now and not a day went by that you weren't fighting for our master rights. We danced through a rocky 2020 knowing we have another special song on the way. One that will guarantee our lives are never the same again. Executive produced by God. Let's keep dancing. Happy birthday bantu bami."
Yolanda also celebrated herself and Khai.
"8 years x 30 years today 🎂 Happy Birthday to us my beautiful angel. It's such a gift to share this special day with you. God favored me when he gifted me you on my birthday all those many years ago. Watching you grow into a confident, smart little lady has been such a thrill. I promise to always be there for you, to be a great example and to love you forever. It's OUR day! @khai.vilakazi."
Kwesta and his wife are expecting their second child, who will soon be birthed, as the baby's gender reveal was celebrated weeks ago.
The couple are expecting a baby girl.