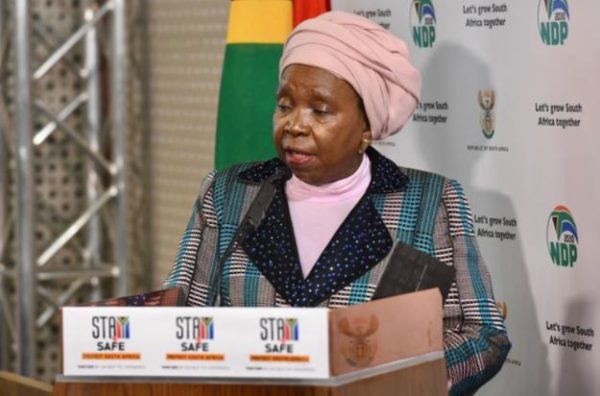 Minister of Cooperative Governance, Nkosazana Dlamini-Zuma disclosed that the national state of disaster has been extended to next month.
The state of national disaster was part of the preventative measure implemented in May in response to the coronavirus pandemic in SA.
It was meant to expire on Thursday.
Movements in and out of South Africa during the lockdown was restricted.
However, as time passed on, the hard lockdown became less strict as government began to phase in new levels to deal with the virus and also revive the economy.
South Africa is currently on Level 1 lockdown.
Over 694,000 cases have been recorded in the country with more than 18,000 fatal cases.
Government has announced that the national state of disaster will be extended till November 15.
It also added that the lockdown won't end until at least then.