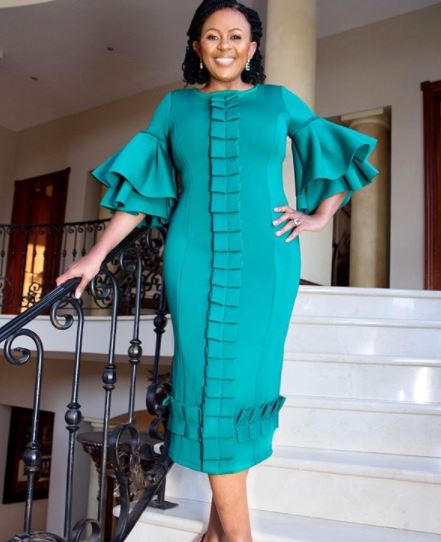 Basetsana Khumalo has taken to her social media to share some of her most challenging times.
This is coming as a result of her celebrating the Mental Health Awareness Month.
Basetsana reflected on her most depressed moments as she shared an extract from her book.
She said: "It was mayhem. Drips, injections, it was absolute chaos in the ward. We tried everything but I went into labour – the babies were just 20-weeks-old, twins. I could feel their every move. There was such an intimate part of me for 20 weeks but they didn't survive.
"The doctors put me into a labour ward and at one point I started to lose consciousness and I told Romeo we had to make a decision. The doctors gave me an option to have a general anaesthetic or a caesarean, but I said, 'no, I don't want to go home with a scar and no babies',"
Bassie said she took the decison to go into labour even though she was not sure she would be able to take them home.
She continued: "My sister Lerato had gone to our home to fetch my Bible and my father's crucifix, which is one of the things  I happened to keep in his belongings after his passing. When she came back I told her to read me my father's psalm with his cross around my neck."
"When the curtains closed, I delivered my babies- a boy and a girl. The nurse quickly came and asked if I wanted to see them. I said, 'no. Let them go in peace'."
Bassie also revealed that her husband, Romeo was there all through the time holding her hands and she is grateful to him.
"I cried, he cried, we all cried. It was painful. I went into severe depression when I lost my babies."
In her caption, she stated October is a very important month for her and many people might have faced a lot before now but she encourages all to be understanding of each other
Watch full video below: