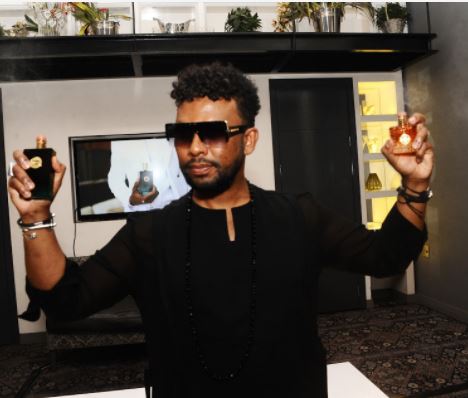 David Tlale is over the moon following the launch of his first fragrance.
The famed SA designer made this known on his social media few hours ago stating it is available in variants for him and for her, with beauty giant Avon.
The scents are part of a broader collection of new accessories, which build on the collaboration between Tlale and Avon that began this year.
In David's words, he revealed that he would continue to build his fashion empire through his new fragrances.
At the same time, it gives Tlale the opportunity to broaden his customer base by making his high-end brand more accessible to everyday women. As he puts it, "to give people a taste of luxury".
The women's perfume, David Tlale Exotic for Her is "all about feeling good, beautiful and sexy," explains Tlale.
"It's about feeling fresh with very floral and fresh notes that are not overpowering or over-endearing. It's something you can wear during the day and evening.
"I love lots of wood notes so with the men's fragrance [David Tlale Exotic for Him] we played around with a lot of woods and patchouli," he adds.
Watch video below: