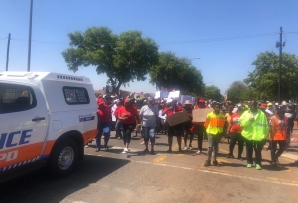 Residents of Dobsonville community in Soweto marched to the local police station on Thursday.
These residents are angry and dissatisfied with activities of the police in the area.
They said they are feeling unsafe in their community.
They claim that there's a high number of housebreakings and illegal evictions in the area.
This march comes after some suspects broke into the home of a 67 year old grandmother.
They raped the grand mother and murdered her.
Her granddaughter was raped as well.
However, the suspects have been apprehended by the police but the community members are not satisfied with the activities of the police.
They are calling on the police to do more to protect them.
Watch video below: