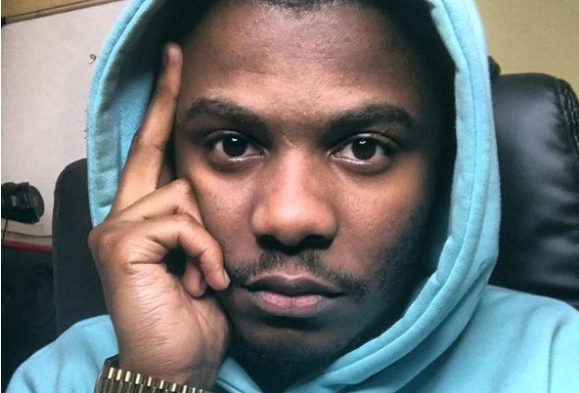 Tweezy isn't set to embrace any form of troll on his career after experiencing an amazing year musically.
The star briefed fans on how he moved from depression to making hits back to back.
However, his excitement was about to get soiled after Nota Baloyi, who has now become a popular critic, urged Tweezy, Zoocci Coke Dope and MashBeatz to stop producing similar sounds like the Americans'.
He further compared them to Master KG who is making wave with his local sound.
"@TweezyZA @Zoocci_CokeDope @MashBeatzz ya'll need to stop being stubborn. Master KG is 24 years old and has global hits. Ya'll too atupid to see that you shouldn't be trying to sound American when the iLog Drum has kept your dunderhead asses off the charts and hearts of MZANSI," Nota tweeted.
Responding to the advice, the music producer said, "I produced 2 hit songs that are doing very well on the charts that have Log Drum. Respect me please bro."
"Nota you're calling us stupid for being music enthusiasts that are making music for all markets. Please don't ever call me stupid. Let's respect each other please. Call me rather," he added.
I produced 2 hit songs that are doing very well on the charts that have Log Drum. Respect me please bro. 🙏🏾 https://t.co/gC3TUhkKyO pic.twitter.com/tnyTBiyeZO

— Tweezy (@TweezyZA) October 22, 2020
Nota you're calling us stupid for being music enthusiasts that are making music for all markets. Please don't ever call me stupid. Let's respect each other please. Call me rather. https://t.co/BXnPKCGK76

— Tweezy (@TweezyZA) October 22, 2020
Cross My Heart is doing WAY better than "A Measly 20 purchases a day". Delela is too. We aren't just making American beats, we are making good music by any means and we will not be disrespected for our efforts. https://t.co/BXnPKCYlvG

— Tweezy (@TweezyZA) October 22, 2020
Also, A #SADrill song that's released by the label I do A&R for us fucking up the streets sitting on 211K in 6days. Let us be and RESPECT ME. https://t.co/BXnPKCYlvG

— Tweezy (@TweezyZA) October 22, 2020
Let's see where SA Hip Hop lands up in a few months from now. Whatever the outcome, best believe I'll be a leading contributor to its success. RESPECT ME!

— Tweezy (@TweezyZA) October 22, 2020
No silly. I produced that. Check the credits. https://t.co/1vPSWJ1gvm

— Tweezy (@TweezyZA) October 22, 2020
LOL ay goodnight sir. https://t.co/A4253gFIqy

— Tweezy (@TweezyZA) October 22, 2020