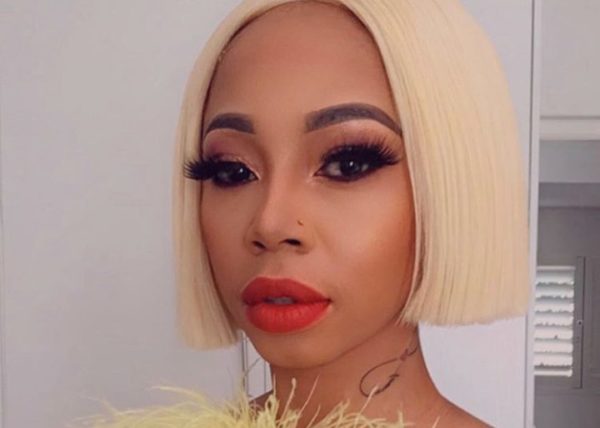 Kelly Khumalo has decided to spill some tea on Podcast and Chill with Mac G.
Mac G had Kelly as his special guest on his show and the host didn't waste any time getting the truth off her mouth.
It kicked off when Mac G asked Kelly about her relationship status with sister.
Responding to this, Kelly said: "Can this be about me? I've been telling a lot of people who interview me, any platform from now on, going forward is about me, myself and I. I will not spend any second of my life talking about people that don't matter in my life and talking about things that don't complement my life or me as an individual or my career. So I'd like to focus on things that are about Kelly."
Well, Mac G had to switch questions when he got to know that talking about it might bring out something else.
He quickly asked about her kids.
Kelly replied: "They are growing and obviously becoming individuals. It's beautiful to watch and also very challenging because they are able to challenge me as a mother. I've raised quite confident two beautiful human beings."
The star revealed that the relationship between his son and his father is not strong as he is an absent father.
"Is that person willing to be present?" Asked Kelly. "I'm not going to be the person to push someone to be a present father that they supposed to be. I'm not lacking anything, my son doesn't lack anything. So I'm not going to be that person who runs after people as if I have to beg them to do what is right."
Watch to know more about the things she spoke about.