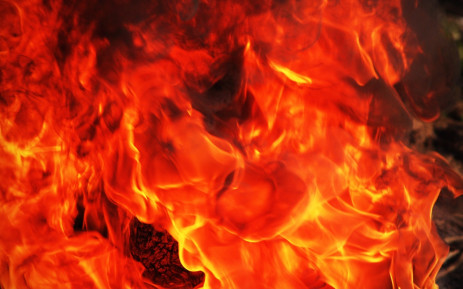 During a fire outbreak in the Northern Cape, a firefighter got injured.
He had to be rushed to hospital after runaway fires wreaked havoc in the Northern Cape on Thursday.
According to Sol Plaatje municipality spokesperson, Sello Matsie, the firefighter suffered burn wounds to his arm and chest.
Matsie narrated that the municipality received a panic call at around 8.30pm on Thursday after some parts of Jan Kempdorp and Warrenton were engulfed in flames.
He said a water tank from the municipality was used to supply water to the firefighters to fill the skid units of farmers.
More than 150 firefighters and 50 vehicles were on the scene.
Emergency services were also present.
"The strong winds made it very difficult to fight the fire. Two helicopters bombed the fire with water," Matsie said
The fire was later brought under control at around 2am on Friday.
The Northern Cape Premier Zamani Saul on Friday afternoon, indicated that more than 100,000 hectares of grazing land were damaged.
He also added that a fresh fire broke out in Koopmansfontein in the province on Friday afternoon.
"All these veld fires are under control and we are containing them."
He however called on locals to be extra vigilant.