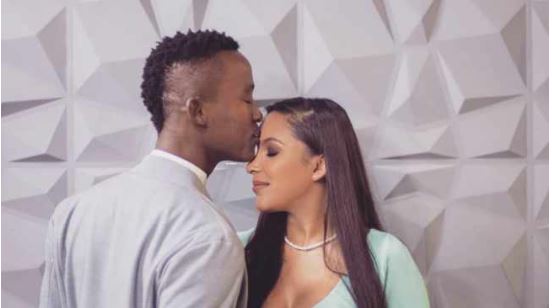 Television Presenter, Katlego Maboe has been accused of cheating on spouse with his colleague and friend, Nikita Murray.
This was coming after his wife posted a video where she was questioning him and it got to a stage, he had to admit he has not been loyal to her revealing who he slept with live on video.
His brother-in-law did not take things easy on Katlego as he expose him by tagging all the companies he is working for or he had worked for.
A move, that some tweeps have called an assassination of his career.
Katlego took to his Instagram to appeal to his wife as he admit he did something really wrong and also debunk claims he abused his partner.
He said: "I was unfaithful to my partner during a very important time of our lives – an act I regret to this day. We are currently undergoing an unfortunate and painful separation which is being resolved through legal proceedings. As you can imagine, separations are quite a difficult thing to deal with, especially with a child involved.
"In light of the comments made against me, I would like to state that I have never abused my partner. I have always and will always stand up against the abuse of women and children – in fact, the abuse of anyone for that matter."
"I had chosen to deal with this matter privately to protect and safeguard our child. At the end of the day, our child is all that matters to me."
"However, I will leave this to the legal system and let the truth have its day."
See post below:
Watch:
Don't be like Katlego. Sms OUT, if you no longer want your partner. #KatlegoMaboe #BuyaKimi pic.twitter.com/Vv8o1nkHum

— Man's NOT Barry Roux  (@AdvoBarryRoux) October 22, 2020