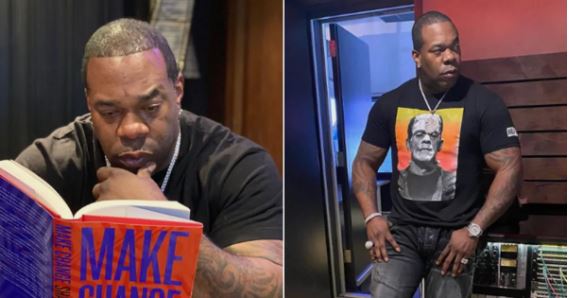 Busta Rhymes has taken to his social media to share his weight loss journey to inspire others who are trying to do same.
Although it was not as easy at it looks, he made sure he achieved his aim and he is really happy with it.
In the post, Busta shared his before and after picture just to let the world know that nothing worth doing is easy, but it always is in the end
Busta wants people all over the globe to know that nothing is impossible. Be it losing weight, getting a job or running a marathon, if you believe in yourself there is nothing you will not be able to achieve.
He said: "DON'T EVER GIVE UP ON YOURSELF!! LIFE BEGINS RIGHT NOW!!! MY DEDICATION IS DIFFERENT!! I WOULD NEVER PUT OUT AN ALBUM AND NOT BE IN THE BEST SHAPE OF MY LIFE!! I RESPECT MYSELF TOO MUCH AND I RESPECT Y'ALL TOO MUCH!!!" 
See post below: