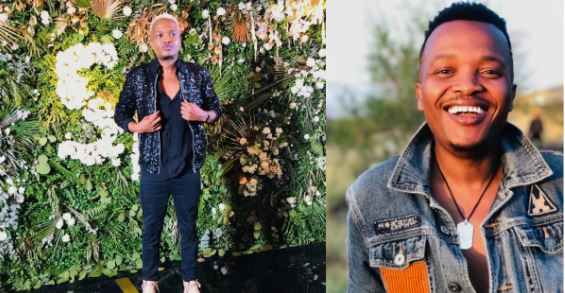 Kgopolo 'Phil' Mphela has decided to open his mind on things people don't really know about him in the past.
Although he did not state the reason behind it, but definitely he is happy that the sacrifices and hard work he made in the past gave him this spotlight.
The social media star detailed his story of where he came from and how he decided to follow his dreams.
He added that he did not care about the doubters and naysayers but that he had shared it in order to explain and inspire.
Phil said in a long thread that he was raised by a single parent and when the parent died, he was with his grandmother and at that point, he knew he might not be able to further his education.
Phil said he had a dream to become somebody and that dream brought him to where he is now.
Came to JHB with only my matric. Knew nobody. But I had a dream to be someday.

Rest of the story is the same for most black dreamers. I hustled.

Applied for funding. Got into Fuba to study drama.

I knew I wasn't an actor. But loved writing & the industry

— Kgopolo Mphela (@PhilMphela) October 22, 2020
According to him, when he arrives Johannesburg, he came across TVSA.
Although he did not know what blogging was all about, he had to blend in then that was how he became who he is now.
The story is more nuanced. I can share about how I had to teach myself to be fluent in English because, as many would know from the villages, they teach us English classes ka Setswana but in JHB if you can't speak English people don't take you seriously.

— Kgopolo Mphela (@PhilMphela) October 22, 2020
Basically, I have never had a 9 – 5 job. I was making a living from my content long before being an influencer was a thing.

I have always been a content creator and a dreamer. Dare I say; A visionary.

For the longest time, the industry didn't get it, you probably don't now.

— Kgopolo Mphela (@PhilMphela) October 22, 2020
Someday, you will get it.

It's ok. I am not offended when you don't know what I do or what am about.

Again… someday … you will get it.

I am Kgopolo Phil Mphela. 😎❤️

— Kgopolo Mphela (@PhilMphela) October 22, 2020