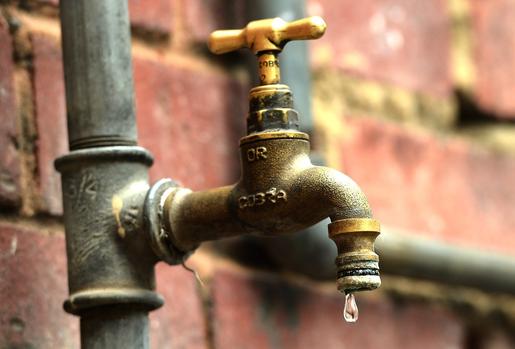 Some parts of Johannesburg are still not supplied with water on Friday, amid high temperatures.
Provider Rand Water disclosed that the source of the trouble is as a result of power problems.
However, tankers have been sent over to some suburbs.
Johannesburg Water spokesperson Isaac Dhludhlu said:
"Rand Water experienced an interruption in its power supply on Wednesday which impacted its ability to pump water to Joburg Water's reservoirs and towers."
"They managed to restore the service on Wednesday evening, which meant that they were able to pump water from their reservoirs into ours. Due to the fact that during the day of the outage, most of our reservoirs also ran dry, we had to also close them down to protect the infrastructure."
Dhudhlu mentioned that one of the city's reservoirs have recovered on Friday.
Aukland Park, Coronationville, Clairmont, and Sophiatown are facing the effects of the Hurst Hill reservoir issue but Johannesburg Water has declared that those areas will receive water supply soon.
Water supply to Ennerdale and all extensions will be carried out from 9 pm on Friday to make sure there's water supply during the weekend.
However, Johannesburg Water has beckoned on the residents to limit their water consumption, so as to give room for the reservoirs to recover.
Please note that #Ennerdale reservoir is very low and in order to ensure water supply over the weekend, reservoir will be closed tonight at about 9pm. Affected areas will be Ennerdale all extensions & lawley. We anticipate to open water on Saturday morning. ^NN

— Johannesburg Water (@JHBWater) October 23, 2020
#Hursthill
Kindly note the demand in the supply area is very high and this impacts on the recovery rate of the reservoir. We appeal to residents to reduce consumption in order for the system to stabilize. Apologies for the inconvenience caused and appeal for patience. ^NN

— Johannesburg Water (@JHBWater) October 23, 2020
#JoburgUpdates ^NN pic.twitter.com/5aun9tg8OD

— Johannesburg Water (@JHBWater) October 23, 2020