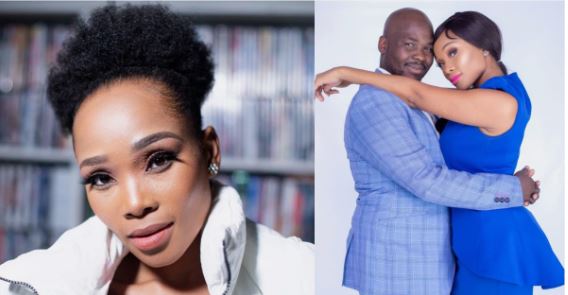 Innocent Sadiki is celebrating her 10th year wedding anniversary with her husband, Phindulo Sadiki.
She made this known as she shares a beautiful snap of her with her husband.
The couple look really amazing and in love in the post Innocent shared.
Surprisingly, they dressed up in their wedding outfit and posed together for the celebration.
Innocent jokingly added that her favourite part of the day was that the only guests she had to entertain were the couple's own two kids.
Their two kids also took a snap with them.
Innocent captioned: "Can't believe we have been married for 10 years. Happy #10yearanniversary to us honey. 23.10.2010 ! We made it through it all through Christ who strengthened us. Let's keep the fire burning Bubu. I love you forever."
Many took to the comment section to congratulate the star and wish her a longer years in their marriage.
See posts below:
View this post on Instagram