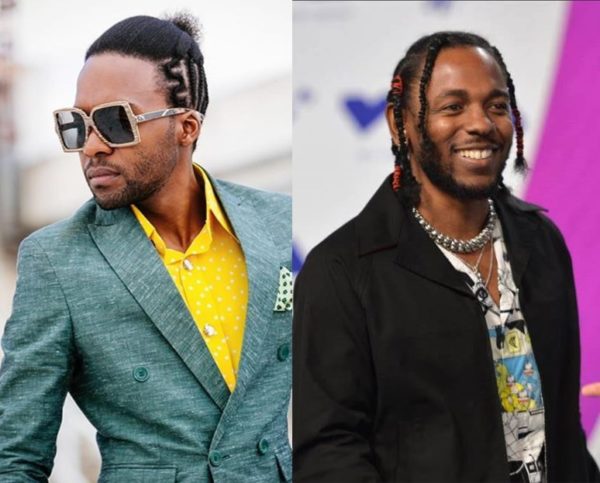 iFani cancels thoughts and claims of him looking like the popular American rapper, Kendrick Lamar.
The South African star shared a photo of himself while promoting his new TV show, and a Twitter user said he looked like the American star.
Without delay, iFani said the statement is an error, as he doesn't look lik Ken, but Kendrick looks like him.
You look like Kendrick Lamar pic.twitter.com/dqwBpXWifq

— Tiido_Clouds II (@Ma_Thatoos) October 26, 2020
It is believed that the SA rapper is trying to demolish the international comparisom and validation culture.
He looks like me🤣#AmahKnowsBestSA https://t.co/0eIN2BiTAl

— iFani (@iFani_Haymani) October 26, 2020
Weeks ago, iFani made it known, that he is over the the music break, and has fully returned to the industry.
"When I left The game I disappointed people…Now I'm back To disappoint the people I left In the game," he tweeted.
He tried gaining people's attention by taunting AKA.
"My AKA tweets Have now come to an end for 2020. I think he gets it: I'm not dead. I'm deadly. Yay. It was fun. But now it's done. Back to TV and radio for more magic."