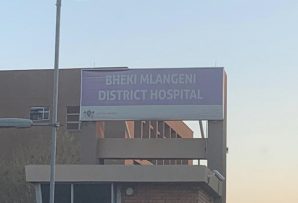 Gauteng Health Department has instructed a forensic investigations company to investigate all issues at the Bheki Mlangeni Hospital.
The forensic team will probe if the due process was attended to accordingly after violent cases were reported at the Soweto Hospital.
A mistake instituted by the Health Department saw the CEO of the hospital retain her position.
After an 85-year-old man was murdered in May, Ruth Mabyana was withdrawn from the job.
But the legal 60-day time frame for a disciplinary procedure was no longer valid and this in turn landed her back in her CEO position.
Mabyana's conduct is now being put to book and investigated after a 16-year-old psychiatric patient was raped.
In January, the Democratic Alliance started a petition to withdraw the hospital's management.
Acting Gauteng Health MEC, Jacob Mamabolo said:
"A forensic investigation would also include finding out why the suspension period was allowed to lapse without completing the disciplinary process."