Katlego's wife reveals more about her husband's infidelity – Watch
by Joy Adekunle Oct 27, 2020
---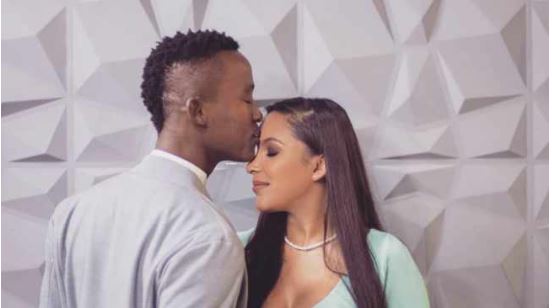 TV personality, Katlego Maboe had his name on most South Africans lips after a video of his infidelity went viral on social media.
Upon admitting to being unfaithful to his wife, the star lost his source of income as Outsurance and Expresso cancelled him, including Mzansi.
Monique Muller, the wife of the TV star has dished out all that is needed to know about her husband's infidelity in an exclusive interview with Go Bingle, and it's been promised that it will air soon.
In the interview, Monique opened up on how she met her husband and how their marriage was.
She said their marriage wasn't the worst, as he is a good father to their son, and she's gotten protection order against him after the marriage hit rock bottom, due to the infidelity.
Monique got to know that her husband was cheating with a married woman named Nikita Murray, after she was diagnosed of STD which was degrading the tissue of her womb.
Watch the interview where she spilled out the tea below:
Categories: Celebrities