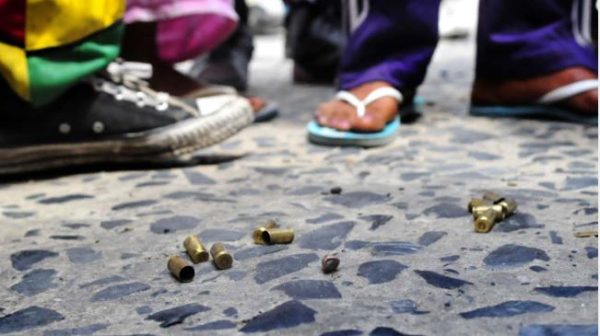 A 29-year-old man allegedly witnessing to the State was shot dead in Hanover Park on Monday.
At this moment, his full name remains unknown. Due to the circumstances aligned with the shooting, a resident decided to talk about the condition of anonymity.
The shooting, which allegedly involved gangsters, took place between the courts of Oribi and Murray.
She said two men knocked on the door of the victim's house and asked him to step out. He opened the door and took some steps outside. Then a man shot him in the head up to four times.
She said:
"From what the community says, the deceased was actually a State witness. Four or three months ago, three children were shot in Algoa Court and he was apparently a witness in that case, so that is the reason why (he was shot). It was actually his own gang members who shot him."
She said the community knew who the perpetrator was but continued to free themselves and commit serious crimes. Despite police surveillance, he added, gang-related crimes still went on.
"The community is so fed up."
Community police forum mem member Yaseen Johaar said the gangsters somehow "outsmarted" the metropolitan police and SAPS and managed to "successfully commit crimes while avoiding their presence."
Police spokesman Andrè Traut said the shooting took place around 8pm.
Traut said the man was shot dead in Oribi courthouse, Hanover Park, by an unknown suspect. No arrests have yet been made. Traut said the circumstances of the shooting were under investigation.