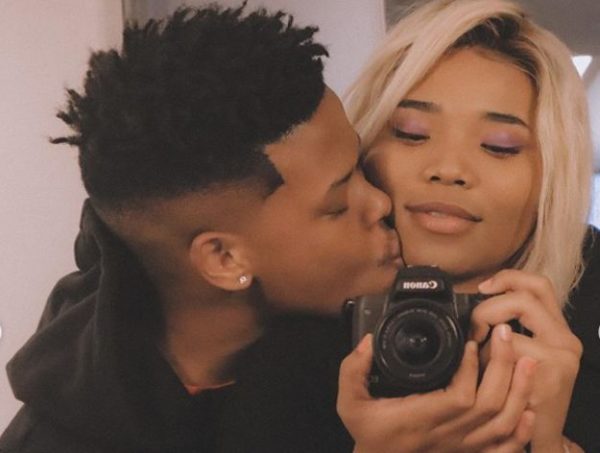 Nasty C's girlfriend, Sammie finally returns to social media after over 1 month of being inactive.
Few days after she went offline in September, the young lady was seriously trolled and shamed by a YouTuber.
The video of the troll went quite viral on social media, and some artists and fans came in defense of Sam, including the rapper.
The man disrespected her and called her all sorts of dirty names, including "gold digger".
Hahaha.. Just say you want to be Nasty C's girl. You don't have to disrespect the poor girl like that. Just say "Mina I wanna spread my butcheeks for the boy." https://t.co/vhh9muLKal

— R.M Phoolo (@casspernyovest) September 28, 2020
However, Sam resumed social media stronger, as she drops new photos of herself this Thursday.
View this post on Instagram