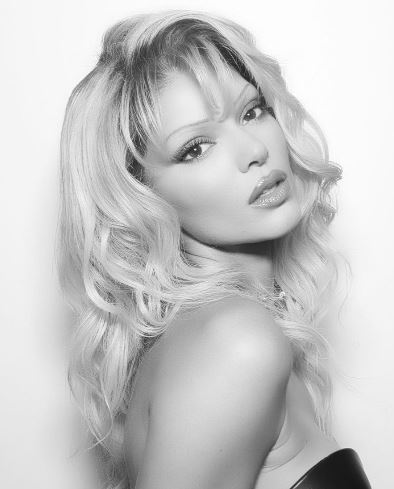 Kendall Jenner celebrated her 25th birthday ahead of her real day which is November 3.
The star decided to celebrate both Halloween and her birthday together as she had over 50 guests in her party.
Most of the guests were mainly celebrities with the likes of likes of Justin and Hailey Bieber, Sofia Richie, Winnie Harlow, Saweetie, Jaden Smith, The Weeknd, Devin Booker and many others.
Kendall decided to dress up as Pamela Anderson in Barb Wire and pulled it off well.
According to report, he Halloween birthday bash took place at 1 Hotel in West Hollywood and that there were over 50 guests.
It states: "At least 50 people were in attendance. Everyone was drinking and dancing on the outdoor terrace. It was a huge dance party. Kendall was the star of the show."
Most of the snaps taken at the event was all over the internet and one could say they really had their best time.
See posts below:
View this post on Instagram
See some of the moments shared below:
The Kardashians + Jenners
Justin & Hailey Bieber
The Weeknd
Doja Cat
Saweetie & Quavo

were all in attendance, not sure who else. Yes they might have had tests, but it still sets a bad example morally and no, I'm not making a fuss just because I wish I was at a party..

— DEMI Documentary out now! (@ctrlovato) November 1, 2020
Ok Kendall Jenner blowing out candles as a masked waiter holds her cake and tries to move out of the way was actually the scariest thing I saw on Halloween pic.twitter.com/o46ri7TJ9W

— Nicholindz Cage (@lolzlindz) November 1, 2020
Kendall Jenner celebrates 25th birthday at star-studded Halloween party. 🎉 pic.twitter.com/Hu4Jkc8kbk

— Pop Crave (@PopCrave) November 1, 2020
Saweetie, Kylie Jenner, Kendall Jenner, Justine Skye, Winnie Harlow & Doja Cat celebrating Halloween 2020. 🎃 pic.twitter.com/4TpUPnXEUY

— Saweetie News (@saweetienews) November 1, 2020
Justin e Hailey Bieber na festa de Halloween de Kendall Jenner ontem,em Los Angels CA. pic.twitter.com/BIPai6CCCR

— Nação Bieber (@nacao_bieber) November 1, 2020