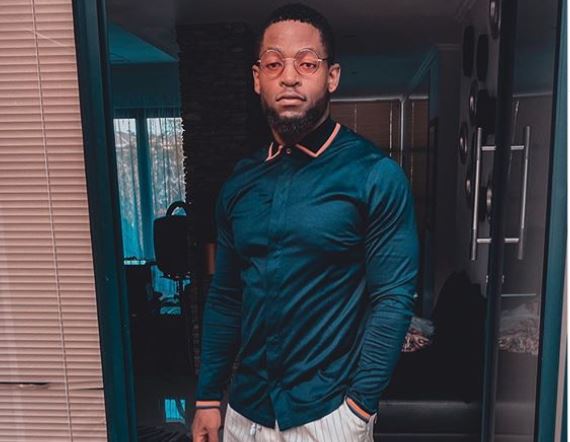 Prince Kaybee has taken to his social media to dish out advice to his fans and followers about the entertainment industry.
The star has always talked about the industry at any given point in time and it is really becoming annoying to some of his people.
Well, today he decide to do is norms as he targeted the music who have hindered the progress of their clients, as they insist on being he person to handle all of their business which includes interactions with other artists.
In a lengthy thread Prince Kaybee stated, "There's an artist I saw sing here on Twitter, I asked for her number to try get in touch, the manager said "Unfortunately" everything goes through him then he will engage her. So let's say we do things his way, the time we get to studio we'll be complete strangers. That time I don't know what kind of person she is, what language she speaks, what kind of vibe she's comfortable with also on a personal level what inspires her to deliver the best so that we can make fire music. MANAGERS NEED TO STEP BACK A BIT.  When you manage an artist please give them the freedom to engage with other artists, STOP saying things must go through you even when artists want to engage and get to learn from each other as creatives. You are not a musician, go manage deals and bookings."
However, many of his followers agreed with him including some other celebrities like Thuli Phongolo.
In Thuli's words, she tried making artists understand that they are the bosses of their own managers.
ARTISTS – you don't work for your manager, you manager works for you… with you. Nothing I hate more than managers controlling artists. 😩💔 https://t.co/SSX3xLnOBQ

— Thulisile Phongolo (@Thuli_P) November 2, 2020
Musician Donald also supported Prince Kaybee views asking artists to take note of what he said.
He also explained that there are many artists whose careers are killed before they even begin, due to the poor management of their agents.
Eish this breaks my heart bro because it always happens and it kills a lot of artists careers, I wish artists can learn something here https://t.co/YaYpsOuNkj

— #OhNana (@DonaldInDenial) November 2, 2020
See Prince Kaybee's tweets:
There's an artist I saw sing here on Twitter, I asked for her number to try get in touch, the manager said "Unfortunately" everything goes through him then he will engage her. So lets say we do things his way, the time we get to studio we'll be complete strangers

— PROJECT HOPE (@PrinceKaybee_SA) November 2, 2020
That time I don't know what kind of person she is, what language she speaks, what kind of vibe she's comfortable with also on a personal level what inspires her to deliver the best so that we can make fire music. MANAGERS NEED TO STEP BACK ABIT‼️

— PROJECT HOPE (@PrinceKaybee_SA) November 2, 2020
Lol lets compare apples with apples please, models don't create music, they don't need to sit with each other the whole night trying to compose a piece of music. Stop trying to be woke unnecessarily❤️ https://t.co/trgXVarbD4

— PROJECT HOPE (@PrinceKaybee_SA) November 2, 2020