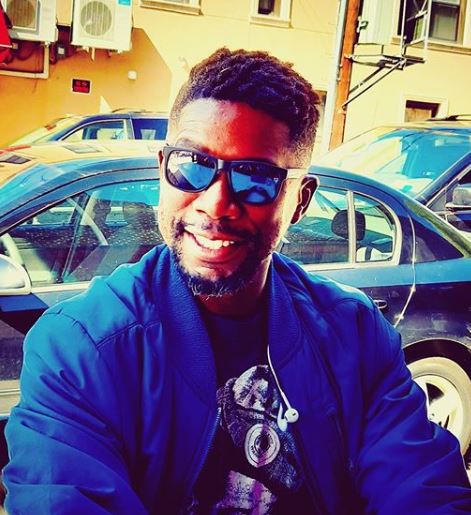 Atandwa Kani has expressed his feelings following the viral #JohnVuliGateChallenge which started off with some girls dancing to the song.
The star shows disbelief in the viral trend as he feels some kind of way seeing himself to have worked really hard for his spot in the spotlight but wonders how influencers can get away with everything just like that.
Atandwa stated how surprised he is to see someone in this era becoming famous just by making a single clip or post and immediately would go viral.
However, the people get where Kani is coming from but also feel that he needs to get with the times and get over it, shame
He also mentioned that he wish he had known before studying for so long, working for 16 years & making life altering career choices.
Atandwa took to his Twitter to express his feelings of how hard he really worked towards where he is then wonder how this generation just need to shake what they have then boom, they are all over the internet.
"I wish I had known, before studying for so long, working for 16 years & making life altering career choices, that all I needed to do is shake my ass to be an influencer, celebrity & a household name. F**k it, it's your life though."
See tweets below:
I wish I had known, before studying for so long, working for 16 years & making life altering career choices, that all I needed to do is shake my ass to be an influencer, celebrity & a household name. Fcuk it, it's your life though🤷🏾‍♂️

— Atandwa Kani (@AtandwaKani) November 2, 2020
But that wasn't the norm 16 years ago

— Highly Melenated !!!🇿🇦🇿🇦 (@KAGISO_X6) November 3, 2020
Big star Johnson. Have some respect for other people's hustle.

— African Legend (@AfricanLegendZA) November 2, 2020
Could have told you that for free. Actually, I think all you need is a leaked s*x tape. 🤫🤐

— Jennifer Bala (@JenBala) November 3, 2020
You got to be in one the biggest marvel movies what are you complaining about?

— Wandee (@LadyWandeee) November 3, 2020