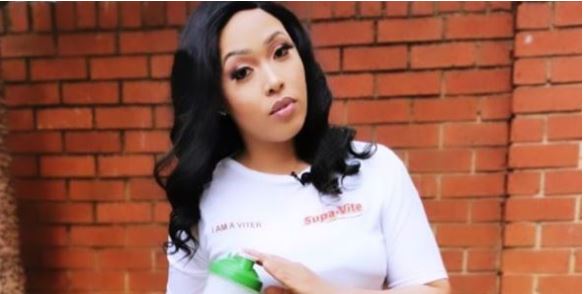 Simphiwe Ngema has taken to her social media to share her journey of her weight loss following the birth of her child.
Recall, the star and her baby daddy, Tino welcomed their bundle of joy in June 23, 2020 and they named him Tiyani Kemorena Michael Chinyani.
Ever since then, Simz revealed she has been gaining more weight stating she has not be able to bind her tummy as a result of the c-section.
In another post, she said she has gained 20kgs as a result of eating too much and it's time for her to get back in shape.
Well, it seems she is taking her time to get back in shape and definitely she is doing a great job.
Simz shared side-by-side images of herself from the start of her weight loss journey until now, and there is a clear different in her body.
Simz captioned her post: "Pic on the left is me now, pic on the right is when I started my fitness journey. @supavite we are getting somewhere. Been having the @supavite instant meal every morning, drinking 3 litres of water per day, doing 800 skips and 400 steps. I'm honestly still struggling with my diet. ichocolate Nkosi yami!!!". 
See post below: