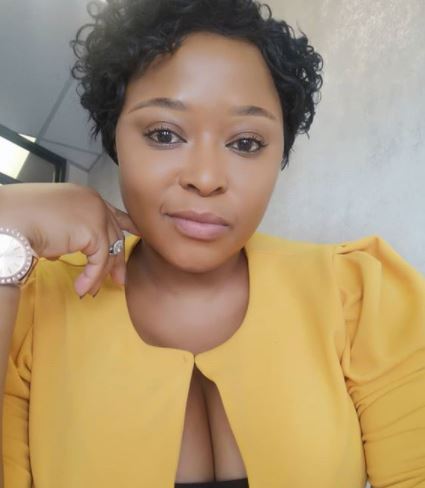 Pebetsi has joined the long list of those who has added another name to her names after accepting to be a "wife" to a yet-to-be revealed man.
However, it is really surprising to see the actress getting married after she vowed not to ever get married.
Well, it seems the star wants to shock her fans with the news as she pulled the Moshe and Phelo on her people.
Pebetsi really kept things to herself because she wanted to prepare herself psychologically.
This makes sense seeing how she was totally against marriage a few days ago.
Pebetsi said: "Mrs. Makoti. Wife….#NovemberVibes… I've learned not to announce my moves before making them.. Not everyone wishes the best for you. I Have been preparing myself psychologically."
According to her, she said she received a lot of calls, emails and all from women who wants to get more knowledge on the thing called marriage.
She thanked each and every one of them for assuring her that marriage is not all that bad.
She said "I Do" to the love of her life as she is surrounded by her loves ones.