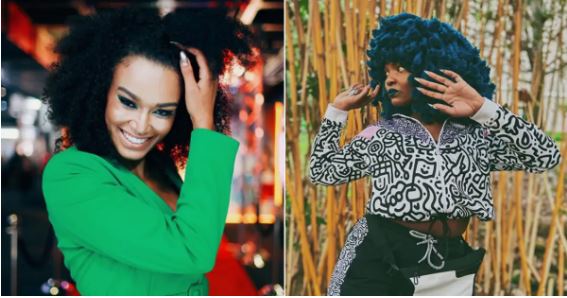 Pearl Thusi had Moonchild Sanelly on the show, Behind The Story and they both had an amazing time together.
However, Pearl shared a clip of went down in the episode as they spilled the tea.
Many were impressed with the energy Moonchild gave during the show and the fact she was plain all through was just the height of it.
In the clip, you can see Moonchild Sanelly getting rather emotional about her upbringing and expressing how she turned her weakness into strength. "I turned my tears into music."
This episode will air tomorrow, 7 November at 18h00, on Behind The Story's new time slot on BET.
Pearl captioned: "Loved this episode! Adore you @moonchildsanelly .You are such a force. A brave and strong spirit. I am so incredibly proud to know you and am honored to have had this conversation with you .Will always be one of your biggest fans."
Watch video below: