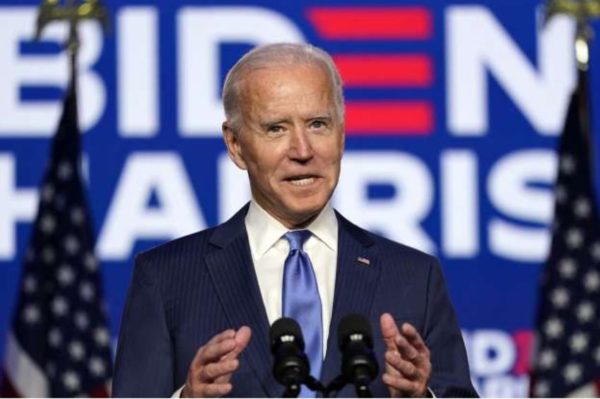 The newly elected US president, Joe Biden has taken to his social media to appreciate those who made it possible for him to win the election.
This is coming after Biden celebrated yesterday after securing the highest vote against Donald Trump in Pennsylvania.
The 77-year-old expressed his joy as he thanked Americans for voting for him even though, Trump is still on the fact that the election was fraudulent.
From the bottom of my heart: thank you. pic.twitter.com/s76oHFkr66

— Joe Biden (@JoeBiden) November 8, 2020
Biden served as the 47th vice president of the United States under Barack Obama from 2009 to 2017,
He made this known as she shared a series of tweet urging everyone to join their hands with him yo make America great again.
In another tweet, Joe said the economy can not be repaired until the virus is totally out of sight that is when life would get back to normal.
See his tweets below:
The Bible tells us that to everything there is a season — a time to build, a time to reap, a time to sow. And a time to heal.

This is the time to heal in America.

— Joe Biden (@JoeBiden) November 8, 2020
I pledge to be a President who seeks not to divide, but to unify.

Who doesn't see Red and Blue states, but a United States.

And who will work with all my heart to win the confidence of the whole people.

— Joe Biden (@JoeBiden) November 8, 2020
Folks, the people of this nation have spoken.

They have delivered us a clear victory. A convincing victory.

A victory for "We the People."

— Joe Biden (@JoeBiden) November 8, 2020