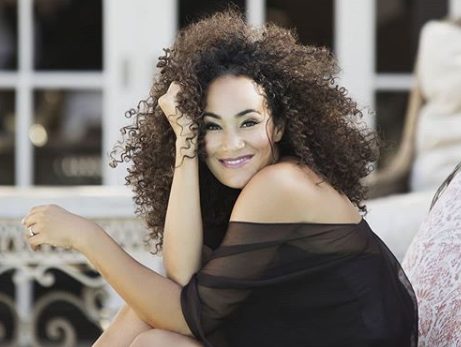 Jo-Ann Strauss has taken to her Instagram to celebrate as her baby is 12-day-old today.
Recall the star announced the arrival of her baby on October 30 and she is grateful to have her first child hale and hearty.
In the post. Jo-Ann's daughter was seen holding onto the baby as she kisses her on her cheek.
Jo-Ann captioned her post: "Twelve days since you arrived and already we can't imagine life without you. The miracle of birth astounds me every time… the way the body works, the way your heart seems to expand with each child and your capacity to do more. She's been sleepy for the first while, but she's definitely asserting herself more now and "taking up space." Again, thank you for being part of our journey."
"I am feeling like I can take on the world. Not feeling nauseas for the first time in almost 9 months and on cloud 9. She's already attended a number of board meetings and presentations (I managed to just frame her out of the Zoom camera and mute just in time when I feel an imminent poo-nami or burp coming. So, she understands the nuances of modern mommyhood 😁"
Read post below: