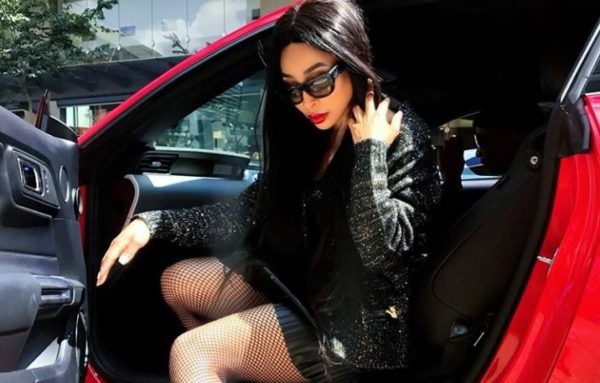 Khnayi Mbau's expensive rides are said to be repossessed by the bank, after failing to meet up with payment when due.
The luxurious cars are a 2015 Porsche 912 Carrera and a 2014 Mercedes-Benz ML 63 AMG.
The news first broke out 2 months ago, but she's been reported to have failed responding to the court papers sent to her.
"Take note that the applicant intends to make application to the above honourable court for an order in the following: confirming the cancellation of the following instalment sale agreement, that the respondent shall immediately return the following assets to the applicant; 2014 Mercedes-Benz ML 63 AMG with engine number… and 2015 Porsche 911 Carrera GTS PDK 911," reads the notice of motion, as quoted by Sunday World a month ago.
Khanyi is reported to have missed payments for 3 consecutive months, which started from March this year, but later settled the fees.
The cars apparently cost R1.5 million each and the reality star was allegedly paying approximately R28 000 for each car.