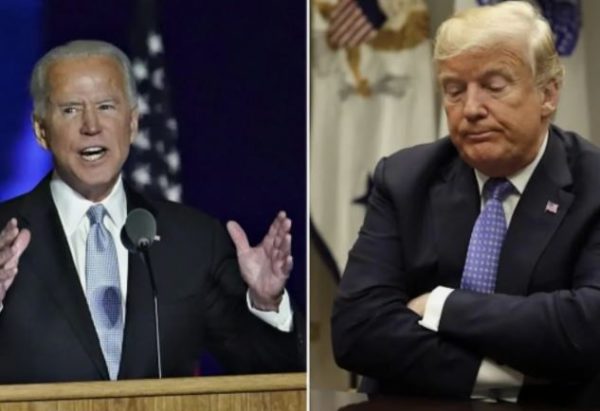 Donald Trump VS Joe Biden's US presidential election has caused a huge drama between a couple.
The man took to Twitter announcing that his marriage has come to an end, after wife chose another political party.
After Joe was confirmed to have won the election, after breaking records with the highest vote scooped in Pennsylvania on Saturday, 7th of November, the man said he will be divorcing his wife for voting Joe.
In response to the president's comment on alleged fraud at the poll, a man with the Twitter handle @CarefreeRush said he is working on divorcing his wife after she told him she voted for Biden instead of Trump.
The man says he will be relocating to Mexico due to Joe's win.