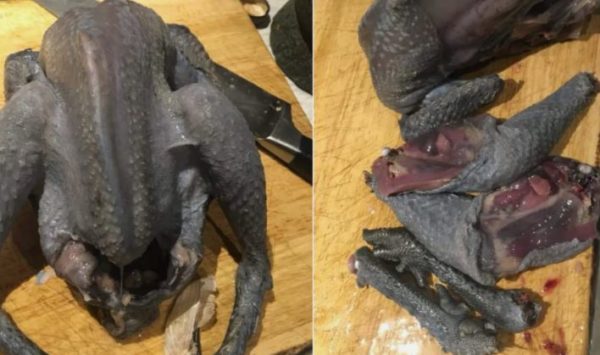 South Africans' attention is being dragged to a post by a lady, who requested for recipe to make black chicken.
The lady shared photos of the black chicken, and she's asked on how she can replicate such with her chicken.
"Guys help, ways to cook black chicken," lady with Twitter account named "ausi Patty" captioned post.
Some suggested hilarious ways to achieve such, but a few others expressed their shock and come to realize that the year 2020 isn't over yet, as it's served the world shocking incidents.
Step 1: bleach this manafakha pic.twitter.com/MWDoQMHejN

— 👑 Skhangisa 👑 (@DezMdluli) November 6, 2020
Leyi colour yi unusual🤣🤣 ya dyiwa njhe?? Hingata ti kuma hikha hi vabya? 😂😂😂

— Mahlangie Chauke (@MahlangieC) November 7, 2020
Firstly, It's cooked at midnight, in the dark
To be eaten with frog shaped cookies

Yum yum! 😅 pic.twitter.com/NnNSPdPeIu

— Controversial (@Percydezmon) November 7, 2020
There's no way this is normal pic.twitter.com/hka8sinSEj

— Spha🐐 (@worldwide_max) November 6, 2020