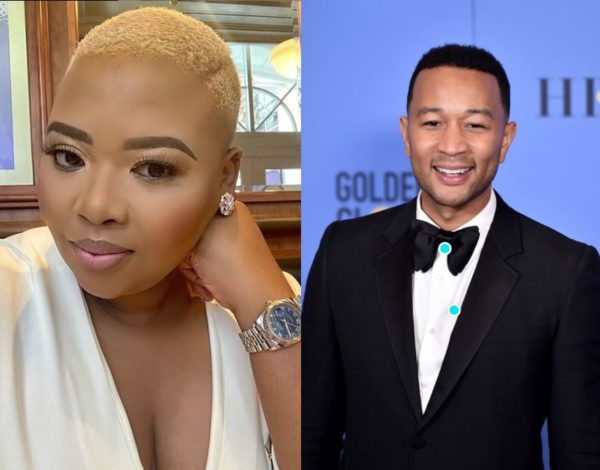 South African radio star, Anele Mdoda announced on Tuesday, that she will be conversing with American singer, John Legend on 947 radio station.
The star expressed her excitement, and further revealed that she might ask him to do a duet with her on radio this night.
"Waiting to chat to John Legend about some stuff and wondering if I can ask him to join me in a duet of tonight, I'll be the best you ever had," she said.
Meanwhile, John isn't the first international star Anele will be interview, as she's gone across the boarders of SA in other o interview stars from other countries across the globe.