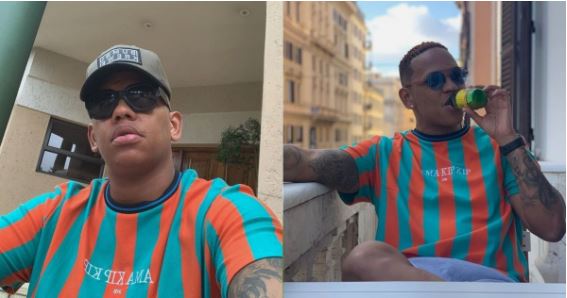 Da L.E.S seems not to be alone as his fans are ready to defend him at any point in time.
A troll came after Da L.E.S for not contributing enough to the Mzansi hip-hop scene.
Well, it looks like the star do not need to speak for himself as his fans defended him from the troll  telling her the rapper is one of the pioneers of SA hip-hop.
The troll @i_iamkhanyi asked: "Let's be honest, what did Da L.E.S give us?!?"
See some of the response given to the troll:
First of all DA LES is one of the people that layed a foundation for SA Hip hop , he is one of the way makers and he is also one of the first to associate clothing with music in the rap game through ama kip kip….ama kip kip was once the biggest T shirt brand in this country.

— Luyanda_ (@More_Knwledge) November 10, 2020
Nah, don't do that to LES. He's one of the most important figures in the South African music industry, not just hip hop. His contribution to SA pop culture is crazy, he was the bridge for SA to Africa, brought swag to the industry, n a lot of international awareness to the scene.

— Jason Vargas (@Jason_Bugatti) November 10, 2020
Jozi? We on fire? Tippy Toes? All in an era when hip-hop in South Africa was for the outliers?? Respect the North God!

— Sefelekwane (@mongi_mali) November 10, 2020