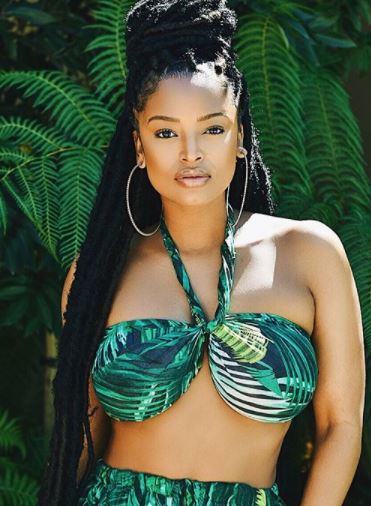 Ayanda Thabethe took to her social media to dish out advice to her fans.
The star revealed that being private about ones life brings peace.
According to her, it's much more easier to have peaceful moments when people mind their business.
Ayanda posted a tweet saying, "I didn't know that there was so much peace in privacy. This is one lesson I wish I would've learned sooner."
However, many of her fans took to the comment section to share their thoughts on the discussion.
Some felt she was trying to get attention and just mind her business like what she said while others agreed with her.
See tweet below:
I didn't know that there was so much peace in privacy. This is one lesson I wish I would've learned sooner.

— Ayanda Thabethe (@ayandathabethe_) November 9, 2020
See reactions below:
indeed

— SISCO (@bhekiidindi) November 9, 2020
It's a place where balance can be restored more quickly☺️

— Lloyd Frombriz (@lloyd_frombriz) November 9, 2020
Hai everyone Im currently begging for R2000 donation plz. I'm desperately in need. Things are tough 😭😭. My number 0789707739

— Xoliswa Bhengu (@XoliswaBhengu1) November 9, 2020
A private life is a happy life . People or haters can't ruin what they don't know.

— Bonnie The Boss (@bonnie_mcrope) November 9, 2020
Yup, try cutting down on posting social media and you'll be even more happier

— Bathandwa (@SpacesCreative1) November 9, 2020