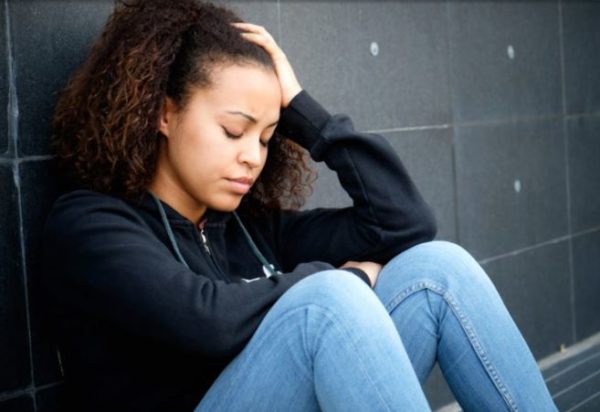 Alike your physical health, your mental health also needs attentiveness.
As more than 264 million people around the globe suffer from depression, caring for our mental health has become the need of the hour.
Depression is often regarded as a taboo to talk about because it is the "normal people" who oftentimes mock and label it as a mental disorder.
But if you want to lead a healthy life, it is crucial to address the cause of depression, so you can say "goodbye depression", once and for all.
Depression is a silent killer, which results from a complex interaction of psychological, biological, and social factors.
The other important factors that cause depression, include major life events like flunking exams, losing a job or income, failed relationship/marriage, grief from the loss of a loved one and so on.
Below are 4 steps to help you bid goodbye to depression:
1. Accept the unfairness
We often say that life is unfair and full of challenges, but one should never complain about the difficulties in life because the director (God) always gives the hardest roles to his best actors. We need to accept the fact that unfairness is part and parcel of life, as accepting it would give us the maturity to live our lives wisely, instead of playing the victim card.
2. Look at the bright side of life
The society we live in is very villainous, dodgy, phoney, derogatory, imperious, and nasty, where the survival of a benignant is just like the survival of the fittest. Learn to be kind to yourself and look at the bright side of life. It is easier said than done, but it is true that nothing lasts forever. The cycle of life will bring you to the utmost happiness and sorrows, which will keep on rotating, but you need to learn to be calm and abandon all attachment to the results of your actions in order to attain supreme peace.
3. Go with the flow
The reason why dead people receive more flowers than living ones is- regret is more powerful than gratitude. You should learn to live in harmony with yourself and the people around you so as to create a magical memory. Everything in your life is temporary- thoughts, emotions, people, the cycle of happiness, sorrow-success-failure, materialistic pleasures, etc.- so don't get carried away and go with the flow.
4. Ignore bad thoughts
Bad thoughts are attention seekers so try to ignore them. Share your story with the one you trust the most. Do what you love even if it is childish or crazy. Realize the fact that life is short, so enjoy every moment of it. You were not born to live a depressing life- you are precious, you are loved, your existence matters! Good or bad, nothing lasts forever.